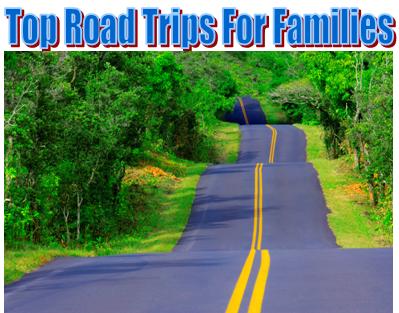 If you are wanting to plan a road trip, most likely, you are wondering what is the best especially if it involves kids.  It's always nice to plan on destinations that are full of fun yet educational at the same time.Here is a list of 6 of the top road trip destinations you could start planning with your family in the days ahead:
1. Portland, Oregon-The natural beauty says it all.
2. Austin, Texas - Great summer entertainment for the whole family.
3. Boston, Massachusetts -This is a wonderful educational location including museums.
4. Chicago, Illinois - From museums to art, parks, etc., this is a family favorite!
5. Nashville, Tennessee - If your family enjoys fine food, music, etc., explore Nashville's beauty along with other beautiful cities in this state.
6. Washington D.C. - This is one of the top picks, as it's educational on so many levels for the entire family.  Snap a shot of the White House, visit the Lincoln Memorial, etc.
Authors Note: Lindsey Clair is a local writer and owner of the blog Michigan Mom Living. In her blog she covers everything about crafts, good deals, recipes, health & fitness, as well as local events. Follow her on Facebook.